#top-section row-start col-md-7
About the course

If you work with autistic children or adults you'll be aware that the autistic sensory world can feel quite different and this can have an impact on people's daily life and behaviour. If you'd like to understand more about this and learn practical ways of giving positive support, join us for this one-day course.
Don't miss out!
Places are limited so book now to avoid disappointment.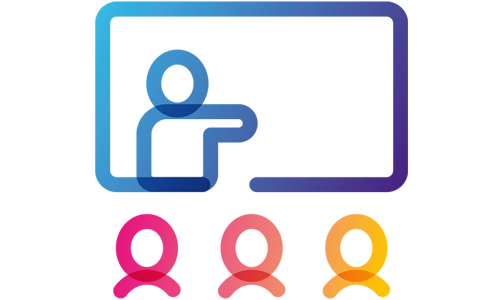 colour-section row-start col-xs-12
Course overview
Some of the key topics this course will cover include:

the sensory world of autistic people
sensory systems and sensory processing
how individuals are affected
impact on daily life
behaviour and sensory sensitivities

the evidence base: what does research tell us?
sensory strategies
direct interventions and environmental strategies


center quote-section col-xs-12 row-start quote
Why attend?  
This one-day course gives you a complete overview of sensory issues, information you can trust, and strategies that NAS professionals use successfully in their own work.
You'll meet fellow practitioners and work with a National Autistic Society trainer with many years' experience of supporting autistic people.
On completion of the course you can join Network Autism, our online professionals' forum.
Who should attend?
Anyone who would like to know more about autism and sensory issues will find this course useful. You'll need an understanding of autism before you attend the course.
quote-section row-start row-end col-xs-12
Fantastic session with a wide variety of information, resources and activities, I can use to support pupils/families..
info-section row-start col-xs-12
Fees
The course costs just £185 + VAT and includes:
training booklet and information provided for each delegate
signposting to relevant literature and resources
certificate of attendance for your CPD records
lunch and refreshments.
Don't delay - book now to secure your place on this unique and inspiring training session.