#top-section row-start col-md-7
About the course
Location: London

This one day course will explore a range of issues related to autistic people and sexuality including boundaries, friendships and relationships.
Don't miss out!
Places are limited so book now to avoid disappointment.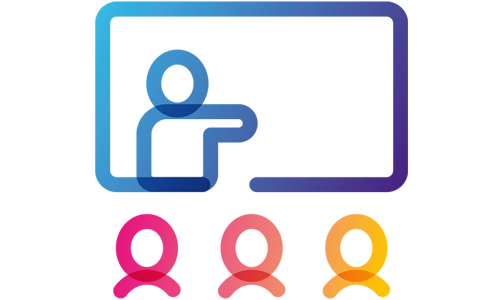 colour-section row-start col-xs-12
Course overview
The course will develop the notion of the 'listening professional' in order to generate strategies to answer questions, respond to behaviours, and address sexuality in an appropriate and effective way for autistic people.

The first part of the course will look at sexuality and relationships for autistic people and the impact of autism on making and developing friendships and relationships including sensory differences, developing listening skills and positive communication including how to 'read between the lines'.
The second part will enable delegates to explore practical ways of supporting individuals, strategies, and some examples of autistic people in relationships.
center quote-section col-xs-12 row-start quote
Benefits of attending 
An increased understanding of the presentations of autistic adults and teenagers in relation to boundaries, relationships, and sexuality;
Developing knowledge of specific issues facing autistic people;
Increased confidence in supporting autistic people relating to understanding and exploring their own sexuality and relationships;
Increased effectiveness in communicating and creating positive messages;
Enabling self-advocacy for autistic people – developing and supporting a nurturing environment of self-awareness and awareness of others;.
Opportunities to share experiences and strategies with colleagues/other participants.
Who should attend?
This course is suitable for anyone who works with autistic adults and/or teenagers. To get the most out of this training course, it is advisable to have a prior understanding of autism.

Although the course will focus on those working with autistic adults and teenagers, the information is also relevant to autistic adults themselves as well as family members.
quote-section row-start row-end col-xs-12
info-section row-start col-xs-12
Fees
The course costs just £185 + VAT and includes:
training materials and information provided for each delegate
certificate of attendance
signposting to relevant literature and resources
lunch and refreshments.
Don't delay - book now to secure your place on this unique training course.