#top-section row-start col-md-7
About the event
Pathological Demand Avoidance Conference - Birmingham
Providing professionals and parents with clearer understanding of PDA, plus essential strategies for education, management and communication.
PDA (pathological demand avoidance) is a behaviour profile within the autism spectrum which affects boys and girls equally. People with PDA need different amounts of support depending on how their condition affects them. The main difficulty is avoidance of the everyday demands made by other people, due to their high anxiety levels when they feel that they are not in control. However, they generally have much better social communication and interaction skills than other people on the spectrum, so can use those skills to disguise their resistance through common avoidance behaviour.
Do you work with children or adults with Pathological Demand Avoidance? Would you like to learn more about diagnosis, as well as strategies to help support them at home and in the classroom? Join us to discover the tools and strategies you need to identify and provide targeted support for children and adults who have PDA.
Conference & Events Team E: conference@nas.org.uk T: +44 (0) 115 911 3367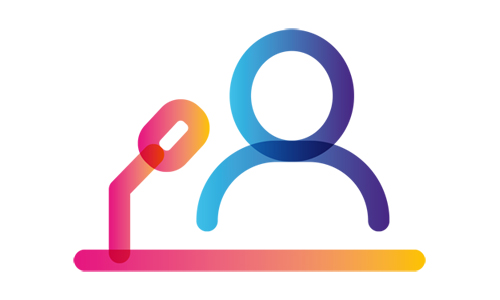 row-start colour-section col-sm-12
Key topics
Some of the key topics this conference will cover include:

row-mid col-xs-12 col-sm-6
understanding Pathological Demand Avoidance
exploring PDA diagnosis
educational strategies for use in classroom settings
Book now
row-end col-xs-12 col-sm-6
approaches to managing behaviour
differential diagnosis
center quote-section col-xs-12 row-start quote
Speakers & Programme - Coming Soon
We will be announcing the programme very soon, along with a range of speakers.  Why not take advantage of the limited Early Bird Rate and book now or check back for more details to come.
Why Attend?  
Hear the UK's leading experts provide insights into strategies to support autistic people.  
Be inspired by first-hand accounts of the unique issues that affect autistic people and what you can do to help.
Learn practical strategies for adapting your practice and improve how you deliver support.
Discover new ways of enabling autistic people to get their voice and choices heard.
Meet and network with other professionals and experts in the field.
info-section row-start col-xs-12
Fees
| | |
| --- | --- |
| Early Bird Rate (Limited Availability) | £195 + VAT |
| Standard Rate | £225 + VAT |
| Members Rate | £175 + VAT |


| | |
| --- | --- |
| Autistic Individuals / Parents / Carers | £95 + VAT |
| Exhibitors | £295 + VAT |
| Additional Exhibitor Pass | £175 + VAT |
Please call 0115 911 3367 or email conference@nas.org.uk before proceeding to book the autistic individuals rate or members rate, in order to gain a link for these rates. These rates are for the above noted who will personally be paying for their place and not via an organisation or for those with a valid membership number.
quote-section row-start row-end col-xs-12
What an inspiration, personally and professionally! I have so many new ideas ready to use and apply!
center colour-section row-start col-xs-12 row-end
Autism access information
Please see below for details about the specific accessibility arrangements we have made for autistic delegates at the conference. If you have a specific requirement that is not listed, please contact us and we will do our best to meet your needs.

Registration and site familiarisation
Registration is often a busy time, so autistic delegates will have the opportunity to register between 8.00 am and 8.30 am on the morning of the conference to avoid queuing.
Interaction badges
You can request these when you register or at any other time during the conference. These allow you to indicate how you would like to interact with other delegates. We will ask other delegates to respect the badges, but please be aware that we cannot enforce this.



Quiet room
There will be a quiet room available throughout the conference. There will be signs to show you the way. If you think you might need the quiet room during the day, you can ask a member of staff to show you where it is so that you can find it more easily when you need it.



Quiet lunch space
There will be refreshments and lunch available in the quiet room so that autistic delegates can have refreshments and lunch in a less crowded environment if they wish. If you would like to know what the menu is in advance, please contact us to ask.



Seating and reservation signs
We will have seats reserved for autistic delegates, if you don't like to be near people or need to be able to get out easily. You can choose to sit in these or any other available seat. Reservation signs will be available if you need to reserve a particular chair to sit in or if you need to be able to leave your chair and come back to it later. You can request these when you register or at any other time during the conference.



Questions
If you prefer not to ask questions aloud, you can leave written questions in advance of the session and we will pass them onto the Chairperson or the session speaker. We cannot guarantee that they will select your question to answer, however. Please leave your written questions at the registration desk at least 1 hour prior to the applicable session.