Exhibitor List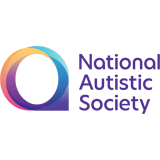 The National Autistic Society - Stand #1
We are the UK's leading autism charity. Since we began over 50 years ago, we have been pioneering new ways to support people and understand autism. We continue to learn every day from the children and adults we support in our schools and care services.
Visit site
Axia ASD Ltd - Stand #2
Axia ASD Ltd is a Chester-based diagnostic service for Autism Spectrum Disorder, Dyspraxia/Developmental Coordination Difficulties and Attention Deficit Hyperactivity Disorder, amongst both children and adults. Axia was founded and is directed by Dr Linda Buchan, a Consultant Clinical Psychologist with a forty-year experience in the field of autism and neurodiversity.
Visit site
Kedleston Group - Stand #4
Our independent, specialist residential schools, day schools and children's homes across England help young people to thrive, flourish and reach their full academic personal potential. We support young people living with social, emotional and mental health challenges, autism and specific learning difficulties, which may affect their behaviour.
Visit site
St Andrew's Healthcare - Stand #5
St Andrew's provide specialist forensic psychiatric care and treatment for adults with autism. Our expert inter-disciplinary team utilise ASD-specific tools and techniques to tailor therapies in unison with the individual, and deliver carefully planned transitions to facilitate the next step from inpatient care.

Visitsite
Integrex Ltd - Stand #6
Integrex is at the forefront of special needs technology design and provision in the UK. Our cutting edge systems include interactive floors, Immersive rooms and Interactive touchscreens, ideal for special needs environments particularly sought after within the educational special needs sector to stimulate children's responses, cognitive understanding and recognition abilities.

Visitsite
Options Autism - Stand #7
Options Autism, part of Outcomes First Group, is a national provider of specialist education, care and therapeutic services for children, young people and adults with autism, complex needs and learning disabilities. Our services include specialist schools, residential care homes, transition services and community support services.
Visit site
Ruskin Mill Trust - Stand #8
Since 1987, the Trust has developed its unique brand of expertise working with young people with complex behaviour, and learning difficulties and disabilities, including autistic spectrum conditions, using a craft and land based curriculum. Our provisions offer both residential and day placements and admissions are accepted all year round.
Visit site
TG Escapes - Stand #9
Design and build Educational buildings. TG Escapes manages planning through to final decoration. We create 'Biophilic' designs for the Education sector, cost effective, built to last decades, low maintenance and energy efficient. Biophilic classrooms provide educational environments with life enhancing effects of the natural world, an ideal environment for Autistic children.
Visit site
Jessica Kingsley Publishers - Stand #3
Jessica Kingsley Publishers is the leading publisher in autism and related conditions, publishing authoritative and practical books for professionals, parents, children, and anyone whose life is touched by autism. Our books cover a range of topics including communication, relationships and social skills, teaching and assessment, parenting strategies and overcoming depression and anxiety.
Visit site
National Star College - Stand #10
National Star College is the award-winning charity that works with day and residential students with complex disabilities, aged 18 to 25 years old, including those with autism, in Gloucestershire, Hereford and Wales. It's the organisation behind FestABLE, the National Festival of Specialist Learning, being staged on 4 July 2020 in Cheltenham.
Visit site
Tobii Dynavox - Stand #11
Tobii Dynavox provides innovative communication devices and apps, special education and literacy solutions. Our tools give people the opportunity and support for social, academic and vocational growth and engagement. Our vision is a world where everyone, regardless of physical or cognitive ability, has a voice of their own.
Visit site
LD Network - Stand #12
LD Network's autism service provides structured, skilled, practical and emotional support to assist people with autism to live rich and fulfilling lives in their community. Working with each person, their loved ones and network of professionals, support is tailored to meet their individual needs, requirements and goals.

Visit site
Studio III - Stand #13
Studio 3 is one of the largest providers of independent and highly specialised psychological, psychotherapeutic and behavioural support services. Our work is informed by research and best-practice, and centres around the philosophy of the Low Arousal approach, a crisis management strategy which encourages stress management and non-aversive de-escalation.
Visit site