#top-section row-start col-md-7
About the course
This one-day introductory course builds your knowledge of autism and how to support autistic students at university.
Don't miss out!
Places are limited so book now to avoid disappointment.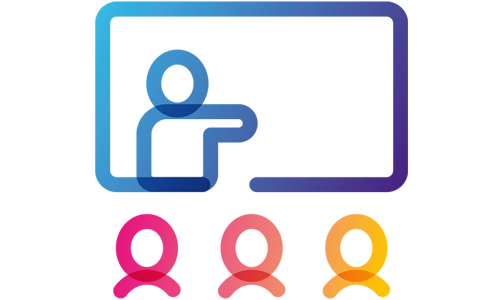 colour-section row-start col-xs-12
Course overview
Some of the key topics this course will cover include:

The main areas of difference in autism (social communication and interaction, sensory processing, information processing)
How does autism affect people's lives?
Causes of anxiety and stress
What happens at university for autistic students
Introduction to the SPELL framework – strategies to adapt your practice and environment and make them more autism-friendly.

center quote-section col-xs-12 row-start quote
Benefits of attending    
This course brings together knowledge about autism and practical approaches that will help you immediately in your work.
You will meet fellow practitioners and work with a National Autistic Society trainer who has many years' experience of supporting autistic people.
On completion of the course you can join Network Autism, our online professionals' forum.
Who should attend?
This course is ideal for university staff who support autistic students and want to know more about autism and supportive approaches. This course is specifically designed to meet the needs of university mentors and non-medical helpers, in line with the BIS criteria.
quote-section row-start row-end col-xs-12
The course was a brilliant top up and gave me some very valuable information.
info-section row-start col-xs-12
Fees
The course costs just £185 + VAT and includes:
training booklet and information provided for each delegate
opportunity to hear autistic perspectives; this may be through films, quotes from autistic people or the inclusion of a speaker by experience
signposting to relevant literature and resources.
certificate of attendance for your CPD records
lunch and refreshments.
Don't delay - book now to secure your place on this unique and inspiring training course.