#top-section row-start col-md-7
About the event
Be inspired and learn from world-renowned experts
The annual two-day conference is a unique opportunity for professionals to discuss best practice and share learning. Hear the latest information from leading experts in the field and learn from case studies illustrating best practice.
With three different seminar streams to choose from there is something for everyone, also why not attend our Autism Professionals Awards evening which recognises professionals and services who are leading the way in innovative autism practice.


row-start colour-section col-xs-12 col-sm-6
Live Streaming
For the first time we will be live streaming the Autism Professionals Conference, so you can enjoy the content from the comfort of your own desk.
You will be able to view the speakers and their presentations live as they take place as if you were in the room.  We are providing TV-style coverage with a multi camera professional film crew capturing everything from the podium and the speaker panel. All videos will be professionally edited too, and uploaded immediately to the 'on-demand' archive. 
See more details on why you should stream the conference here.  View all the sessions that will be live streamed
here
. 
row-end col-xs-12 col-sm-6
Watch On Demand
Not available on the day? Not a problem, On Demand content will be available for 7 days after the conference, see which sessions
here
.
All you have to do is purchase a Live Streaming Rate and closer to the conference you will be sent your personal login details to access the live streaming programme.
Please view all available On Demand sessions on the
programme
before booking.
row-start colour-section col-xs-12 col-sm-6
Key topics
Some of the key topics this conference will cover include:

mental health and wellbeing

diagnosis 

identity
happiness and quality of life

communication
multi-disciplinary working
row-end col-xs-12 col-sm-6
Who should attend?
Clinicians across the professional field, including psychiatrists, clinical psychologists, paediatricians, occupational therapists GPs and nurses.
Directors/service managers/team leaders of CAMHS teams.

Commissioners

for services for autistic people.

Social workers

and support workers.

Education professionals from mainstream schools, special schools and local authorities.
Voluntary sector groups and not-for-profit organisations.
Autistic individuals and their parents, families and carers.
Book now
info-section row-start col-xs-12 row-end
Tickets
| | |
| --- | --- |
| On Demand - Post Event  | £295 + VAT |
| Group Bookings On Demand |  5+ = 10% Discount / 10+ = 15% Discount |
We offer group booking discounts for live streaming as noted above, if you are looking for an extra large group please contact us for a specific quote.
1Autistic Individuals / Parents / Families / Carers and National Autistic Society members rate
Please get in touch before proceeding to book the autistic individuals rate or members rate, in order to gain a link for these rates. These rates are for the above noted who will personally be paying for their place and not via an organisation or for those with a valid membership number.
All bookings are taken via card, please note if you require to be invoiced please contact us with your full organisation details so we can carry out the relevant checks before you make your booking.
row-start col-xs-12 row-end
Exhibitors
| | |
| --- | --- |
| Small Stand | £995 + VAT |
| Large Stand | £1,295 + VAT |
| Additional Exhibitor Pass | £350 + VAT |
If you are interested in exhibition or sponsorship opportunities, find out more.
Exhibition sales are being managed by Hoby Abdel - for further details and information about how to book your exhibition space, please contact via email
[email protected]
center quote-section col-xs-12 row-start quote
Confirmed Speakers
We have gathered together some of the most highly respected professionals in the industry to discuss the role in scaling companies in today's environment. Among our esteemed speakers and panelists are:
View all speakers
row-start col-sm-12 colour-section row-end unhidden-section
Past conference
Hear from attendees and exhibitors in the highlights from our Autism Professionals Conference 2019.
Why Attend?  
Hear the UK's leading experts provide insights into strategies to support autistic people.  
Be inspired by first-hand accounts of the unique issues that affect autistic people and what you can do to help.
Learn practical strategies for adapting your practice and improve how you deliver support.
Discover new ways of enabling autistic people to get their voice and choices heard.
Meet and network with other professionals and experts in the field.
Continuing professional development (CPD) certificate of attendance available after the conference.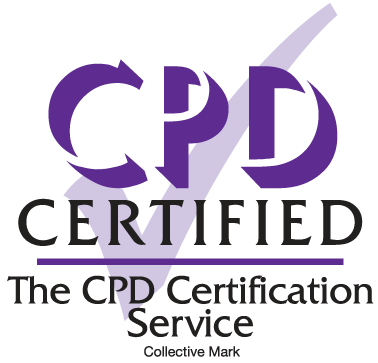 Autism Professionals Awards
We are delighted to announce that the Autism Professionals Awards 2020 nominations are now open!  You can choose to nominate or just come along to the evening event by booking a ticket.
The Autism Professionals Awards have been created to recognise and reward services and professionals who are leading the way in innovative autism practice and making a real difference to the lives of autistic people in the UK.
Visit the Autism Professionals Awards website to find out more and to get details on how to enter.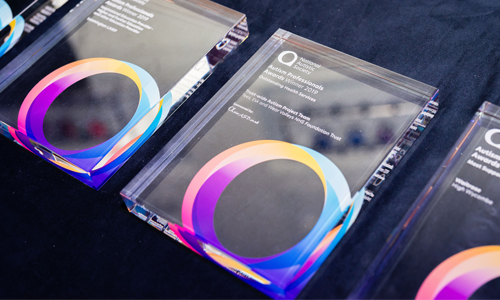 quote-section row-start row-end col-xs-12
The Autism Professionals Conference 2019 was fantastic - the speakers were engaging, the venue was impressive and the delegates who attended were all incredibly polite and friendly. The opportunity to network was brilliant and really useful for our service.
Pippa Young, Mental Health Advisor at University of Lincoln
center colour-section row-start col-xs-12 row-end
Register
Don't miss out, register and get your ticket.
Book now
col-xs-12 sponsors-section home-sponsors-section row-start row-end